ANDIATA IN VOGUE SCANDINAVIA
Andiata is featured in Vogue Scandinavia. Read the article with tips from industry insiders on the style lessons they've learnt from their mums. Matilda Morelius talks about her favorite fashion tips her mother taught her.
Read the full article here (only for subscribers) »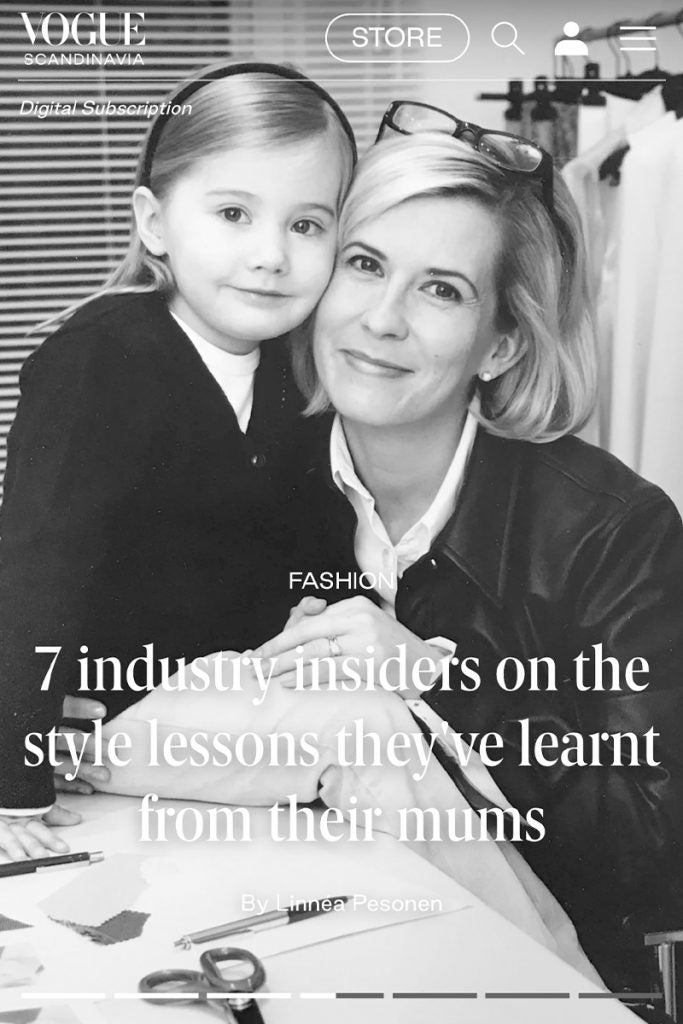 Article written by Linnéa Pesonen. Screen shot from Vogue Scandinavia, taken on May 30th 2022.