Inspiration | 6th May 2021
From Mother To Daughter – Tarja, Matilda & Andiata
Tarja, the founder of Andiata, has over 35 years of experience from running a fashion company. Tarja's daughter Matilda has been able to experience up close how the fashion business works, and recently she has started to take more responsibility in designing clothes as well as other areas of the business. Read more about their mother daughter relationship, how they complement each other, and how Matilda has followed in her mother's footsteps into the fashion business.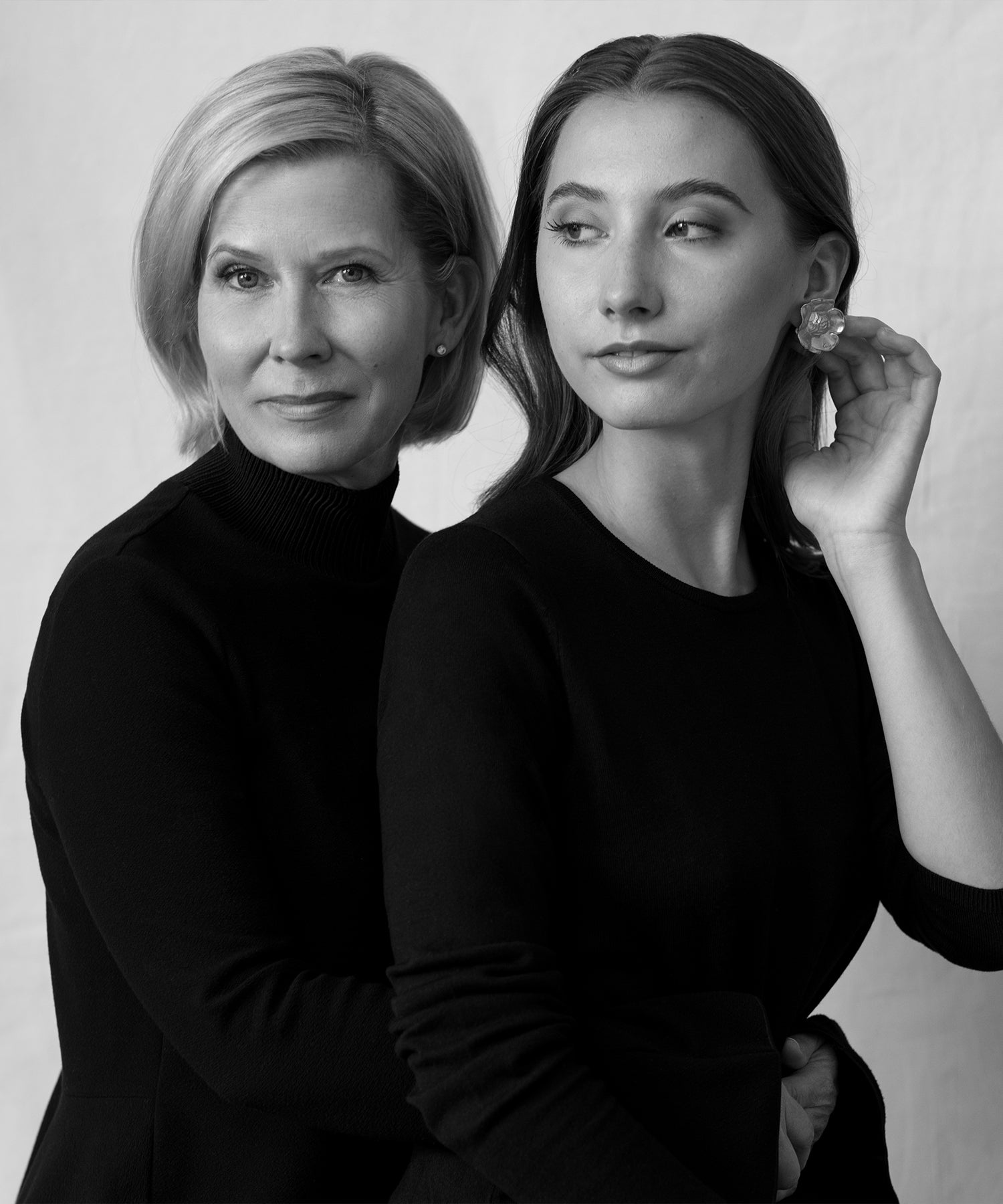 How does it work to run a business together as a mother/daughter?
It is amazing. We are very lucky to have the possibility to work together. Andiata is like a family member to us that we take care of – it is in both of our minds first thing in the morning and last in the evening. We feel like we complement each other – Tarja has experience from the field of fashion since 35 years and Matilda represents a new generation with new ideas about how to take the company further and grow it international.
–
Matilda, has it always been clear to you that you will take the same path as your mother? When did you realize it?
Matilda: It has been a dream of mine since I was a little girl. Fashion is a very challenging field but I love the fact that you can combine creativity with business. My mother never pressured me to work in the company, she always encouraged me to follow my dreams and do what feels good. However, from following my mom to work since I was a baby, to seeing her dress up in the morning in stunning outfits to then borrowing her clothes and organizing fashion shows at home with my friends as a little girl, there is nothing I would rather do than to work with her.
What is best in working together? What is most challenging?
Tarja: Working with your daughter is the dream of every mother. The best thing is that you always have someone that you can trust 100% without any doubts. The most challenging thing is probably the fact that Matilda lives in Paris while I live in Helsinki, so sometimes designing collections and choosing qualities for fabrics or colors can be difficult.
–
Describe each other: What is Tarja like and what is Matilda like? Both, in private life and in workplace.
Matilda about Tarja: I am the biggest fan of my mother. She is the most amazing woman and mother I know. At work I admire her creativity, her sense of style and the fact that she is such a business woman. My wish is to become like her one day. At home my mother is caring, loving and very sensitive – she has always encouraged both me and my little brother to show our feelings - and never to hide them.
Tarja about Matilda: At work Matilda is very determined, energetic and hardworking. My daughter always tries to see the positive side of life both at work and in private. She takes her own paths and is very courageous – moving abroad at the age of 18, and 3 years later, straight after graduating from university establishing a store in Paris.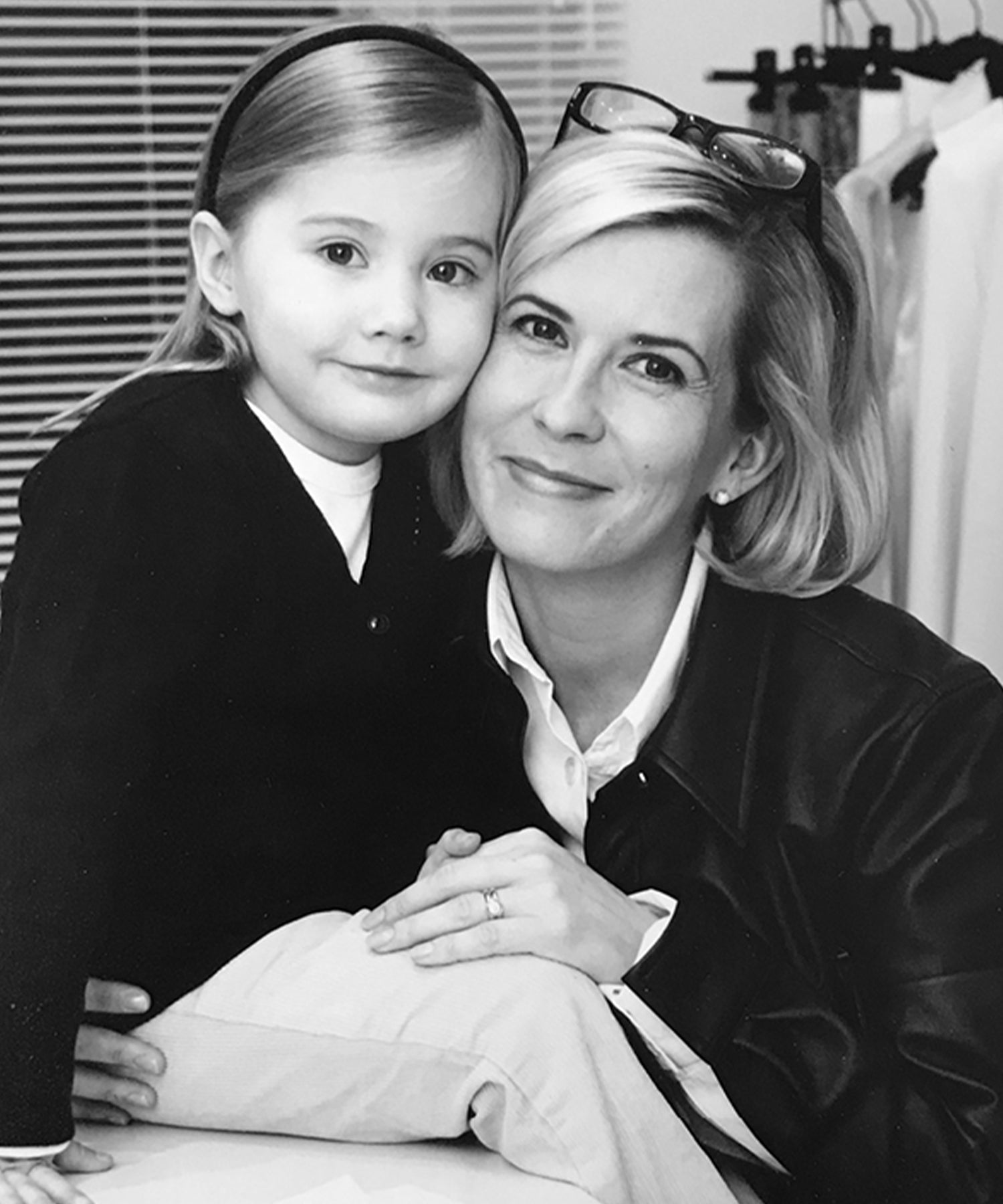 How do you see the future of the company?
Sustainability is our top priority – our goal is to continue designing timeless collections and clothes that women in all ages can wear from one year to another. Also, we want to continue using new innovative fabrics and to grow our company more international step by step.
–
Tell us about a good memory you have together.
All our trips together in the northern Finland at our vacation house in Ruka. We have a tradition each year in April to ski up to Riisitunturi in the wilderness of the national park of Posio in Lapland. We both enjoy being out in the nature and cross country skiing is one of our favorite sports/passions.